Junior and Senior Sports Days are an 'Olympian success'!
Links in this section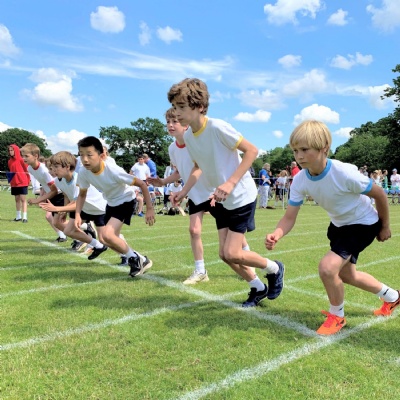 The Ludgrove Sports Days had all the thrills, sportsmanship and outstanding performances that you'd expect from the Olympics! Luckily we had only had to wait two years for this rather than four.
Split into morning (Juniors) and afternoon (Seniors) sessions to comply with strict Covid guidelines, the boys threw themselves into the events with great gusto.
Among many notable performances, the Senior Cricketers' Race, entailing a photo finish, and enthusiastic mayhem of the Juniors' Sets' Race were great crowd pleasers. In fact, maybe we should suggest these Ludgrove classics be included in the next Olympics.
Highlight of the day, however, must go to the Junior High Jump B event where, to the delight of the parents and competitors alike, Xan broke the School record of 1.41m and went on to set a new one of 1.47m - the crowd went wild!
Many thanks to all the staff behind the scenes and running an extremely tight ship on the day, for making sure this important date in Ludgrove's calendar went ahead.