Autumn Fair raises money for the Henry Van Straubenzee Memorial Fund
Links in this section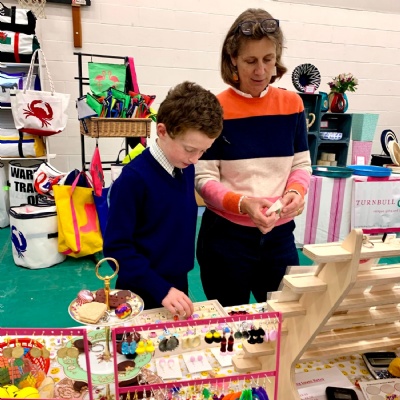 Two of the most prolific shoppers at this year's Autumn Fair at Ludgrove must have been Mr and Mrs Barber who made sure that they visited each one of the 33 stalls... and made purchases at several of them!
School parents and staff packed the Sports Hall to browse the wonderful array of wares (including the Ludgrove merchandise stall) and scores left with bags full of goodies, ensuring the Fair was a resounding success.
Highlight of the event was definitely the Boys' Raffle - with prizes such as mufti day for the Div, an extra 10g of Pinchin Mix and lights off 15 minutes later for your Dorm on a Saturday night - that eclipsed even the adult raffle in popularity.
Thank you to the organisers, Mrs Elliott, Mrs Harries and their team of parents helpers for a splendid occasion.