Ludgrove's U11s win the ISFA 7-a-side regional football competition
Links in this section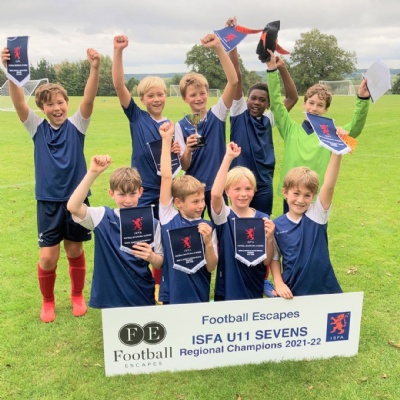 In the same week Ludgrove's U13s footballers won their IAPS U13s 7-a-side regional football competition, the U11s team joined them on the podium, but for them it was as ISFA regional champions.
After making it through a tough qualifying group and challenging semis - with Ludo's goal of the tournament and great defence by Konstantin and Charlie - the team faced The Dragon School in the final. Cosmo took a sharp chance with a half volley finish at the end of the first half. Bear made a fantastic save and with good play also from Tarka, Thaniel and Ollie, they clinched the match to become regional champions.
They now look forward to the national finals at St George's Park next May.