OLs, young and 'old', reconnect on the sports fields
Links in this section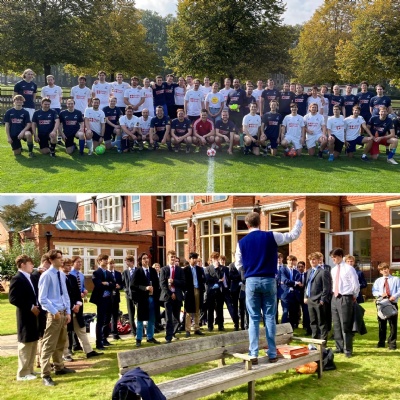 Old Ludgrovian enjoyed a weekend of sport with Sets' Football in London and 'new' OLs currently at Eton, Radley and a Barbarians team, playing football against the staff on the School pitches.
OLs Sets' Football at Burton Court, Saturday 9th October
The weekend of fixtures kicked off on Saturday 9th October with 48 'old boys' dusting off their boots to play the School's favourite three-football team game at Burton Court in London. Following a two-year break because of Covid restrictions, the teams threw themselves into the mania of Sets' Football and raised £1,250 for Place2Be charity in the process.
Well done to the Blue team who won on the 'next goal wins' rule and thank you to Mr Fraser and Mr Corry-Reid for organising the event and to Knight Frank and MOOSE for making it all possible.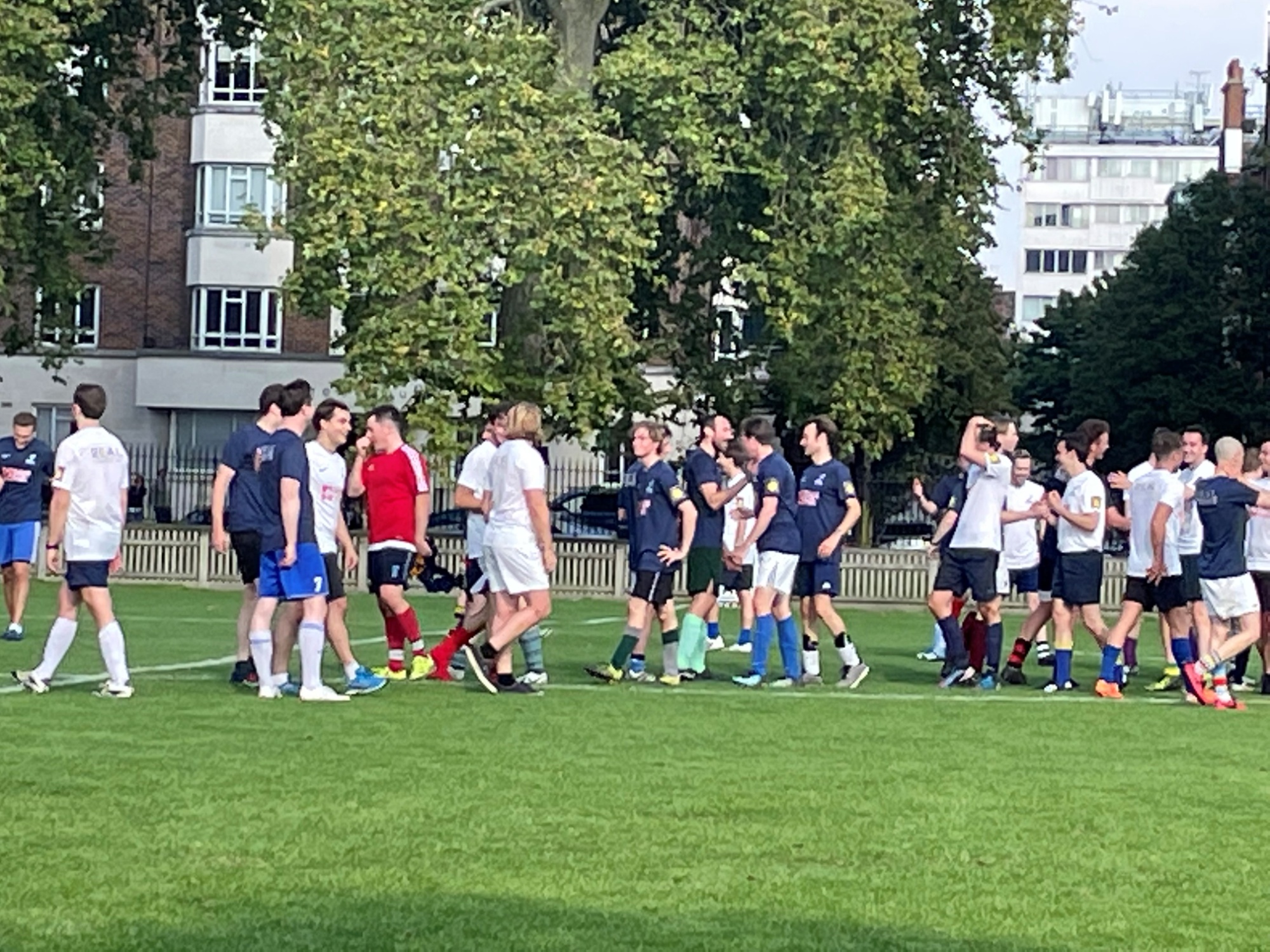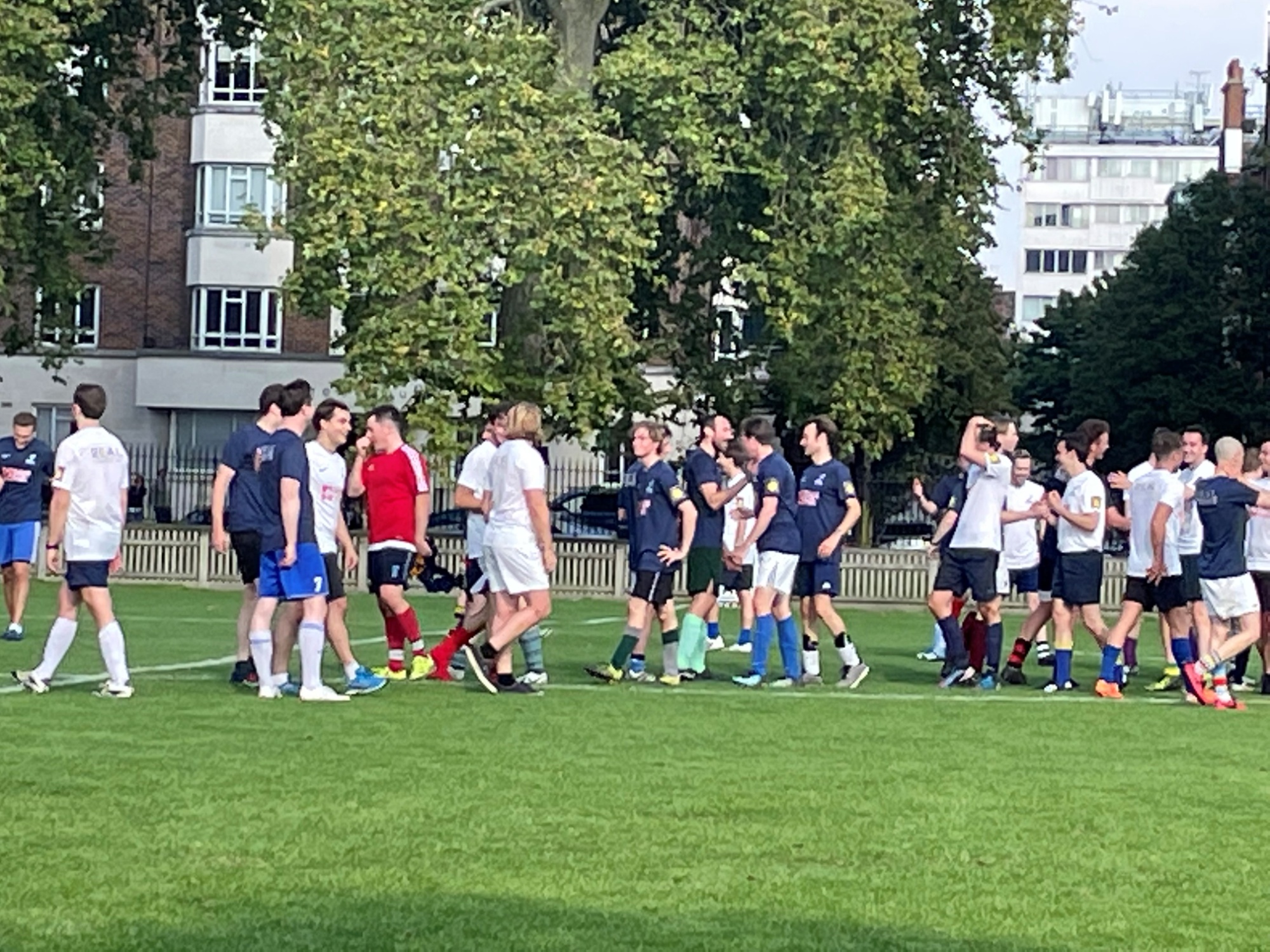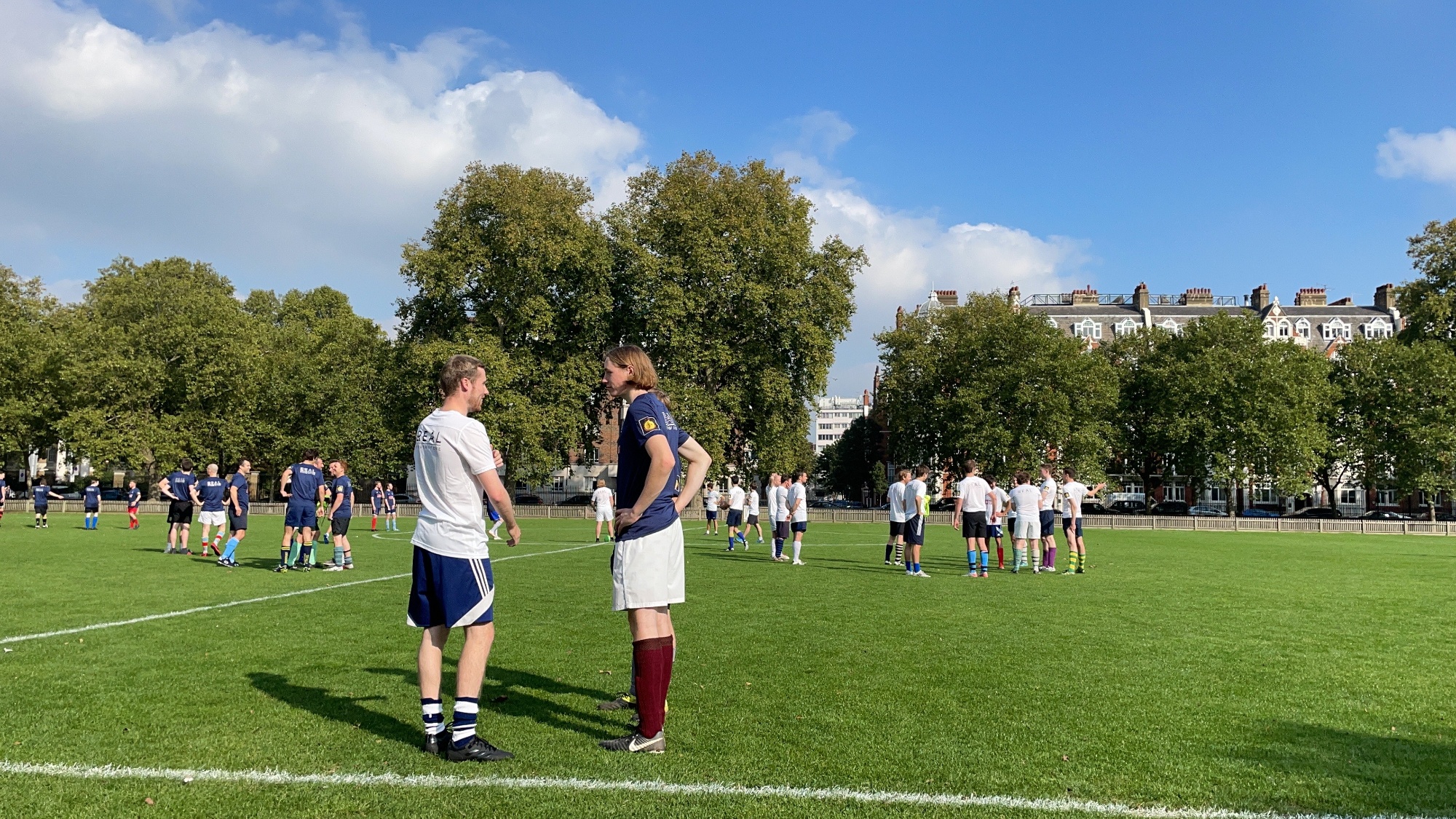 OLs v Masters' Football at Ludgrove, Sunday 10th October
Thirty six Old Ludgrovians from the Class of 2016 returned to the School on Sunday 10th October for a fantastic afternoon of OL v Masters football.
The young men got a chance to catch up with one another before meeting their former Masters on the pitch for a tough round of matches, avidly watched by the School community and parents.
Thank you OLs for being such wonderful role models for our current boys!