OL Fathers v Ludgrove Staff Wiggin Cup
Links in this section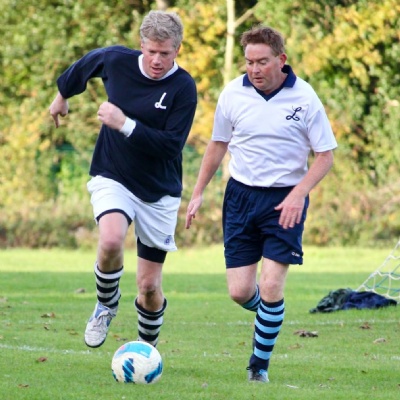 Competitive spirit, jostling for every ball and giving it their all - you'd be forgiven for thinking it was a boys' football match being played on Sunday 7th November when in fact it was the OL Fathers v Ludgrove Staff Wiggin Cup!
In a complete switch to the normal pitchside crowd, it was the boys cheering on their Dad from the sidelines (with the occasional cheer for a Master) as they watched the 'grown ups' battle it out on the pitch.
Well done to all who took part, including Mr Barber as referee, and congratulations to the Staff team who clinched victory.