The VIs' Nativity brings the Michaelmas term to a traditional close
Links in this section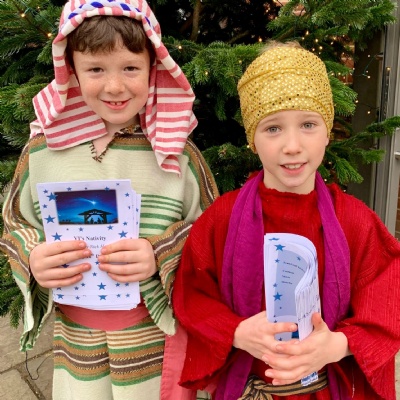 The VIs (Year 4) were in charge of drawing the Michaelmas term to a festive close for the Ludgrove community with a wonderful performance of the Nativity in the School Theatre.
The traditional story of the birth of Jesus was given a modern twist with references to travel restrictions and vaccine passports, much to the amusement of the VIs' parents and the rest of the School.
Singing, dancing and enthusiastic acting culminated in a rousing chorus of 'We wish you a merry Christmas'. Bravo boys!