Boys make a dash for first Sunday Funday activities of 2022
Links in this section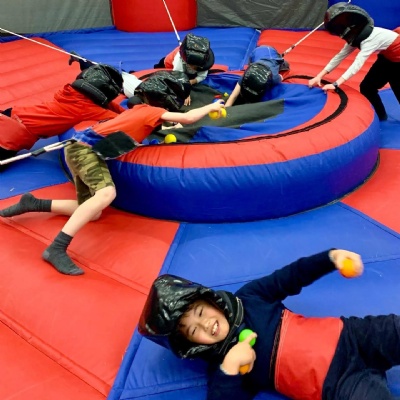 The first Sunday Funday of the New Year was a rip-roaring success with the boys dashing between all the activities on offer.
Highlight of the day was the Dash 'n' Grab bouncy, ball-grabbing fun in the Sports Hall where the boys played their own live version of the classic game, Hungry Hippos. Thank goodness they had loads of energy from the earlier Pinch 'n' Mix sweet selection.
Elsewhere, the boys rushed from one fun activity to another. Whether it was football, cricket nets, high jinks in Camps or games indoors, the boys just love spending their free time with their friends. And the best sight of all? Not an electrical device in sight!