Muddy matches v Papplewick - January 2022
Links in this section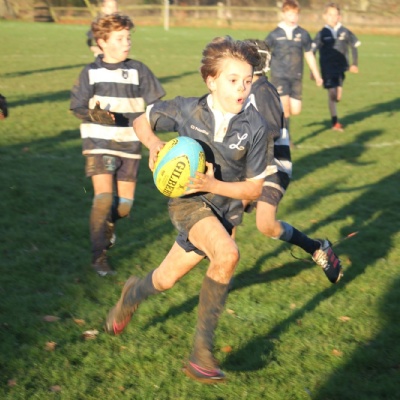 The first rugby matches of Ludgrove School's season provided a hard and muddy test of the boys' commitment to their teams.
Having put in some hard graft since returning to School the week before, the teams met their opposition from Papplewick School in good spirits.
The end result was a raft of hotly contested matches watched by parents in the glorious January sunshine.
Most important of all, no matter what the age group or the score line, one thing united them all - sheer grit and determination to get stuck in!
Having given it their all battling in the mud, both teams finished the afternoon with great displays of sportsmanship with three cheers and handshakes all round.
For more photographs from the day please click on the following link https://photos.app.goo.gl/X4QeSUy7iKQNQGoGA