Food Committee boys enjoy a treat for their taste buds
Links in this section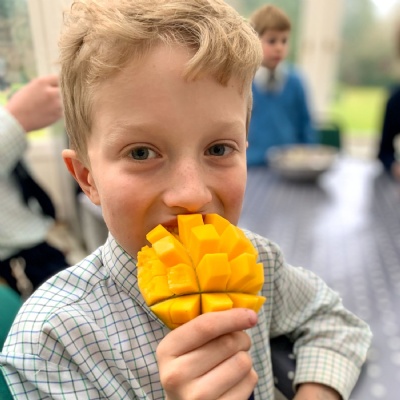 A delicious array of fruit and fresh baked good from the Kitchen were on offer for the Food Committee to try at its first meeting of the term.
Once Mrs Barber, Head of Pastoral Care, and Ms Crowther, Catering Manager, had talked about how menus are decided, the importance of a balanced diet, 'eating the seasons' and lowering food miles, the floor was open for the boys to make requests on behalf of their classmates.
There were some great ideas discussed including themed days and a Japanese menu for the country's National Foundation Day in February.
We are very proud of the boys' interest in the School's planning and delivery of food and are impressed at how seriously they have approached their role.