Charlie Walker inspires Ludgrove to "get out there" and explore
Links in this section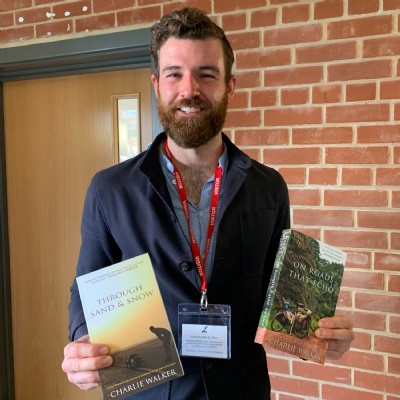 The boys left for their exeat weekend truly inspired by explorer Charlie Walker, after he told them about his four-year, 43,000-mile bicycle journey through 60 countries.
The boys (and staff) were on the edge of their seats as they listened to tales of his epic adventures and had the opportunity to ask lots of questions at the end.
They learned how Mr Walker's route took him from home-to-home via the furthest point in each of Europe, Asia and Africa (Nordkapp, Singapore and the Cape of Good Hope). Some of the more challenging stretches included crossing the Sahara twice (once in summer), pedalling illegally across Tibet in winter, and battling with churned mud roads in Central Africa during the monsoon.
Mr Walker's adventure has been published in two books: the first half in "Through Sand & Snow" and the second in "On Roads That Echo". The lucky Ludgrove boys were able to choose signed copies of both at the end of the lecture.
What a great way for the boys to end a week that Mr Barber had started by telling them to "dream big!"