Ludgrove gets into the spirit of World Book Day
Links in this section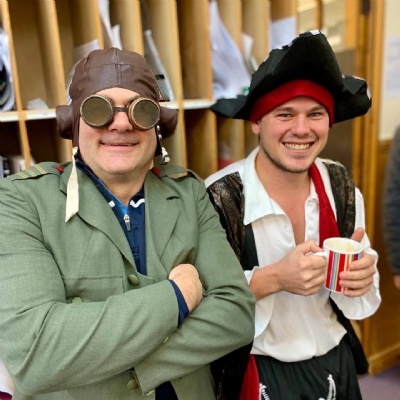 World Book Day reached every corner of Ludgrove School, from book characters in the Common Room and a visiting author in the Theatre, to free books in the Library and lunchtime Dingbats in the Dining Hall!
As the highlight of the day, the boys were taken on a magical tour of Eerie-on-Sea by Thomas Taylor, author of the best-selling book Malamander, set in the fictional seaside town.
He not only told them how he finds inspiration for his books, he also showed them such mystical treasures as mermaids' tears, sea monster scales and dinosaur poo!
Thank you to Mr Taylor, Mrs Gore in the English Department and Mrs Bidgood, Librarian, for a literary day second to none.