The School community pulls together to help Ukrainian refugees
Links in this section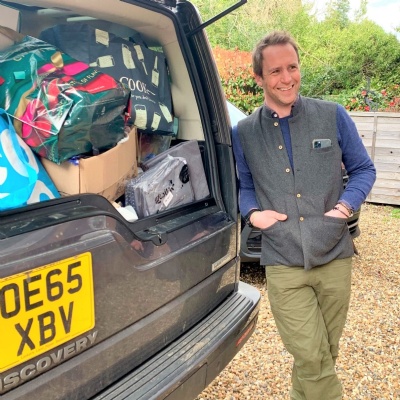 When Mr Barber asked for parents and staff to donate much needed supplies to help Ukrainian refugees displaced from their country, the Ludgrove community once again rose to the challenge.
Mr Barber made the request having being contact by parent, Mr Lawson, who volunteered to drive donations the 1,873km journey to Poland. Little did he know that people would show overwhelming generosity, donating double the amount than expected.
With the help of School staff, Mr Lawson overcame the immediate challenge of packing everything into two cars before last minute travel plan arrangements and his departure with wingman and experienced refugee volunteer, Mr Hopkins.
So far the journey has been anything but easy, with two mechanical breakdowns in as many days, but the duo have been amazed by the kindness shown to them by police, mechanics and hoteliers in Europe.
Thank you Mr Lawson for taking on this humanitarian mission, and we look forward to news of your successful arrival.