The IVs set sail for an aquatic adventure
Links in this section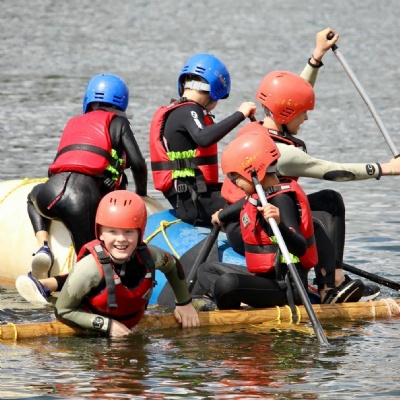 The IVs (Year 5) learned a valuable lesson when they threw themselves into a team building exercise building rafts at a local waterside centre.
As the saying goes: "fail to prepare, prepare to fail," and that was quickly put to the test when they launched their crafts on the high seas.
It was a clear case of highs (above the water) and lows (in the water) for the crews. In a wonderful display of camaraderie, those whose craft went to the bottom of the lake were quickly welcomed aboard those that were still afloat!
Regardless of the sea worthiness of the raft, all the boys had a lovely time messing around on (and in) the water.