Three cheers for Ludgrove's Platinum Jubilee celebrations!
Links in this section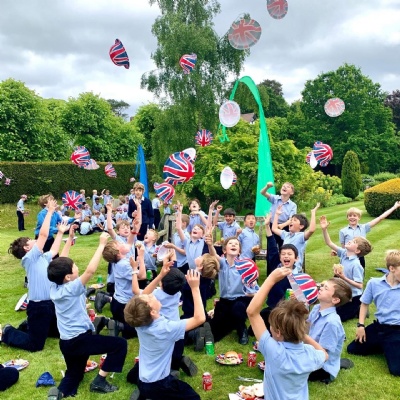 What a day the boys enjoyed just before Half Term when the whole School celebrated HM The Queen's Platinum Jubilee with a delicious hog roast lunch.
The boys looked splendid in their Union Jack bowler hats and the staff completed the picture in red, white and blue, as Mr Barber led them in a toast to Queen Elizabeth II and a rousing three cheers.
Luckily for the boys, lunch was just the start of the festivities as they went on to enjoy an afternoon packed full of fun courtesy of the School's brilliant team. From the Human Fruit Machine and Screaming Sprints to Wet Sponge Throw and Mr Barber's Dizzy Umbrellas, the boys had a day they'll never forget!