The boys give their all at the Ludgrove Sports Day
Links in this section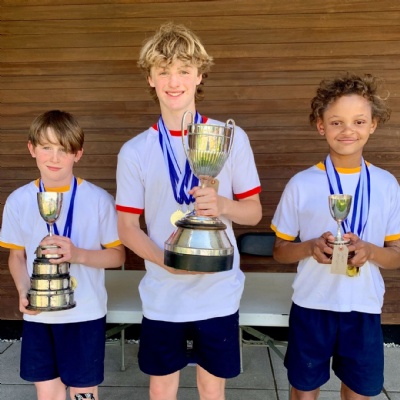 After a 1,099-day hiatus, the whole School community was able to gather as one to cheer on the boys in the first full Sports Day since 2019.
Following a packed day of 55 track and field events - including such unusual Ludgrove favourites as the Cricketers' Race, Siblings' Races, Tug of War and the Mass Sets Relay - the medal and cup presentations took place.
Congratulations to the Victor Ludorum cups winners (overall champion in their age group): Rutger in the Cs; Charlie in the Bs; and our Sports Scholar Willoughby in the As.
With all the event totals totted up, Wellington was declared the winning Set. Well done to every boy who took part and for giving their all to each event - they were all a joy to watch!