Staff v Fathers cricket match
Links in this section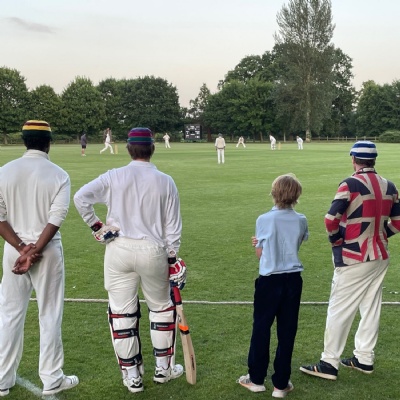 The boys swapped places with their fathers and took up position on the boundary to cheer on the annual Staff v Fathers cricket match.
With two evenly matched teams, everything came down to the final few balls of a tense over, with Mr Barber bowling to snatch the win.
With a wonderful evening brought to a close it was time for the most important question - for which team the boys cheer?!