Two generations of Barbers welcome guests to the OL Turf Club Drinks
Links in this section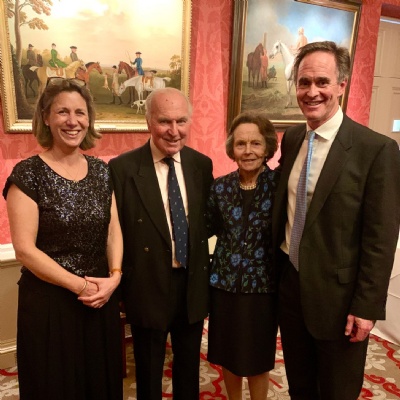 Over 100 Old Ludgrovians raised a glass together when they gathered for the first time in three years for the Annual OL Drinks at the Turf Club.
Two generations of Barber headmasters and wives (Simon and Sophie and Gerald and Janet) reunited with former pupils spanning five decades.
Simon Barber told assembled guests: "It's a worrisome world out there for our little fellows, so we try to create an environment where they believe in themselves, they learn how to look after themselves and others."
He ended with a toast: "Lets raise a glass to Ludgrovians, past and present!"
The evening showed yet again that the boys at Ludgrove School really do make friends for life.