Autumn Concert showcases Ludgrove's musical talents
Links in this section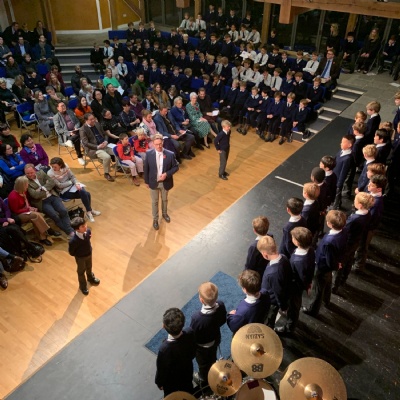 The Theatre at Ludgrove School was packed with an eager audience of boys and families keen to appreciate the musicians in the School's midst.
Soloists, a drum group, choirs, bands and ensembles - whatever the audience's musical taste, the varied offerings were guaranteed to get their toes tapping.
An unbelievably talented array of musicians, from those in the VIs (Year 4) who had only been at Ludgrove for a couple of months, to 'seasoned' boys in the Top Year (Year 8), performed to a hugely appreciative audience who clapped and hummed along.
With well deserved rounds of applause ringing in their ears, the boys took their bows with quiet pride of a job well done. Bravo!