Chapel Choir performs at the last Henry van Straubenzee Memorial Fund Carol Service
Links in this section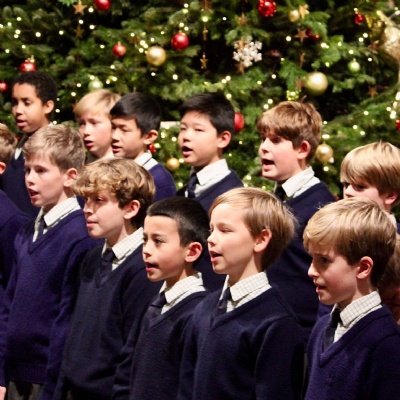 Ludgrove School was honoured to be a part of the last Henry van Straubenzee Memorial Fund Carol Service at St. Luke's Church, Chelsea, on 1st December 2022.
Xandi's crystal clear voice rang out through the church as he opened proceedings with 'Once in Royal David's City', joined by the rest of the choir as they processed to the front.
During the memorable evening, the 700-strong congregation enjoyed a further three pieces by the choir: 'Adoramus Te'; 'Jesus Child'; and 'The Angel Gabriel'.
The School is enormously proud to have been part of this event for a charity that is close to Ludgrove's heart.