The VIs' Nativity shepherds in the festive season at Ludgrove
Links in this section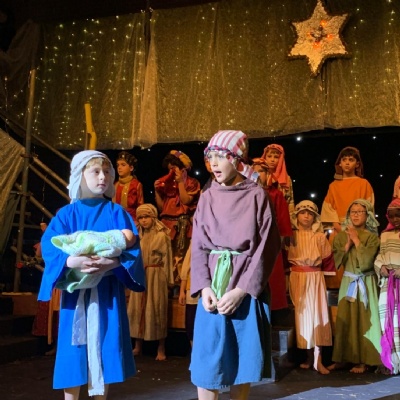 Joseph, Mary and all the VIs' Nativity cast sprinkled a little festive magic when they retold the story of the first Christmas for their families, the boys and staff at Ludgrove.
The wonderful production had the audience tapping their toes to the energetically performed songs and laughing at all the modern references: "Sat nav is so unreliable!".
Thank you to all the team - Mrs Livermore, Mr Jenkyn-Jones; Mr Herron, Ms Knowles and the Maintenance team for their hard work to kick the School's Christmas off in style.