Ludgrove's annual Inter-Set Cross Country Race
Links in this section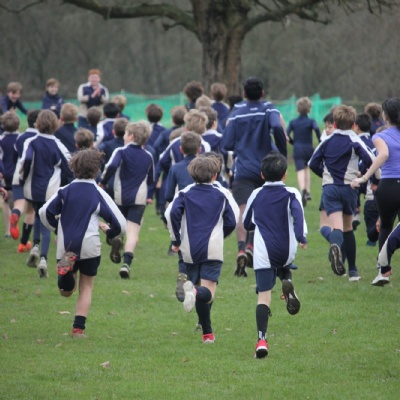 The Junior and Senior Inter-Set Cross Country served up an exciting afternoon of racing at Ludgrove School.
The Juniors (VIs and IVs) were first up and produced and epic battle to snatch silver and bronze. After Arlo had claimed 1st place, George and Merlin gave it their all down the home straight and finished in a dead heat for 2nd place.
Next up were the Seniors (IIIs, IIs and Is) and for a second year in a row, Tintin crossed the finish line to claim 1st place, with Will and Henry following as 2nd and 3rd.
With a huge crowd of spectators cheering them on, all the boys dug deep to complete the course and win points for their Set.
Once all the points were totted up the results were: Juniors won by Kitchener; Seniors won by Drake; and Nelson was the overall winner.
Congratulations to all the boys who then headed home for a well deserved short exeat break.