World Book Day
Links in this section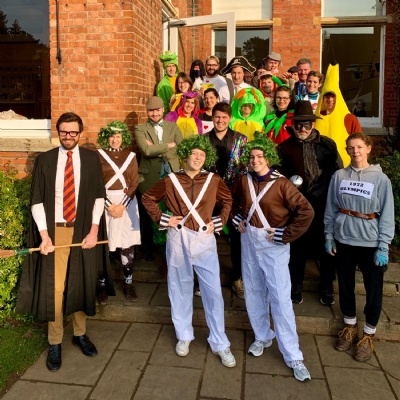 One day wasn't enough for World Book Day at Ludgrove, so the School marked the day with a number of events.
To kick off Ludgrove's week of activities for World Book Day, the School welcomed Jack Meggitt-Phillips (and purple parrot Patrick). The world-famous children's author ran a writing workshop, gave an excert from his book, Beast and the Bethany, and then answered the boys' questions and signed their books. Fantastic fun and great inspiration for any budding authors!
For one day only on the day itself, the classrooms were taken over by children's book characters. The boys are loving having Harry Potter, Oompah Lompahs, Tigger and Paddington (to name but a few) teaching them and celebrating a love of reading. Even Mr Barber joined in dressing up as Sherlock Holmes.
Finally, well done to all the boys who completed last month's 20 minutes a day reading challengel. Mrs Bidgood rewarded these bookworms with an enormous doughnut at breaktime. The challenge goes on until the end of term so keep reading boys!