Cricket Tour to Desert Springs, Spain
Links in this section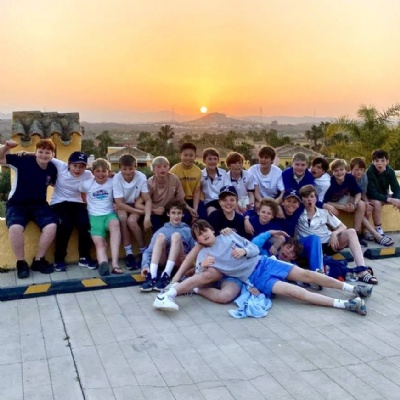 For the second year running, the Ludgrove Cricket Tour visited the Desert Springs training ground in Spain in the Easter holidays to fine tune skills ahead of the start of cricket season in the Summer term.
The boys were split into two teams with each enjoying wins in matches against Aston Rowen, Primrose Hill and a combined 'Barbarians' side.
With the hard work over, the Cricket Tour decamped to the beach for some fun in the sun - beach cricket and rugby followed by a dip in the sea.
Looks like they are primed and ready for the coming season.