Ludgrove celebrates the Coronation of HM King Charles III
Links in this section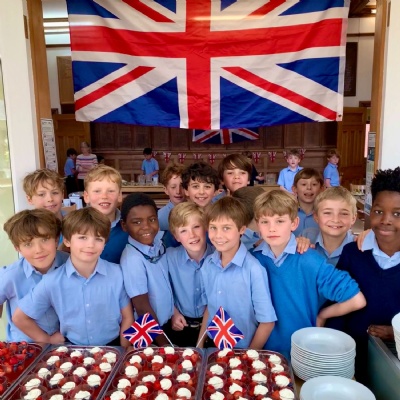 A day the boys will always remember - the boys were sent off in 'regal' style for the Coronation exeat weekend.
During the lead up to 6th May, Ludgrove embraced the pageantry of the Coronation and produced some wonderful royal-themed creative art and poetry, now on display around the School.
Prior to the boys' departure to enable them to watch the ceremony at home with their families, they were treated to a royal-themed lunch of Coronation chicken, tri-coloured pudding and golden sprayed crown cookies. Food fit for a King!
The whole Ludgrove community send heartfelt best wishes to HM King Charles III for a peaceful, wise and happy reign.