Ludgrove Sports Day
Links in this section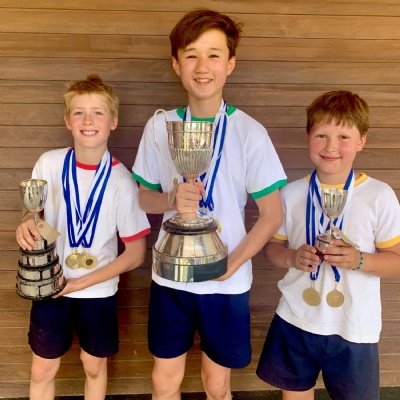 There was lots to celebrate when the School and its families gathered in their hundreds to cheer on the boys at Sports Day.
Despite the blistering heat, the boys still mustered all their strength and skill for the field events and then scorched round the track for the races! There was even a double record-breaking display when Arlo's 1st and Oliver's 2nd placings both broke the School's C 600m record.
After the events were completed, prize giving culminated with the Victor Ludorum winners receiving their cups, cheered on by their teammates. Congratulations Henry, Arthur and Patrick - we're incredibly proud of you and all the boys who showed the true spirit of the School throughout the day.
The boys all competed brilliantly at Sports Day but what makes the event truly special is its traditions! The Cricketers Race, Sibling races (and fruit baskets for the winners), whole School Sets Relay, Sets Tug of War, Summer Exhibition, and afternoon tea on the Top Lawn while the Brass band plays… a generous helping of Ludgrove at its best.