Grandparents get a taste of Ludgrove Life
Links in this section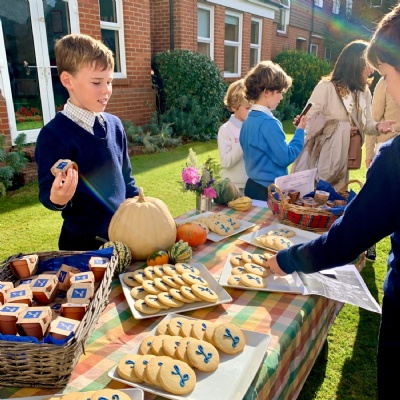 Grandparents got a taste of 'Ludgrove Life' when they visited the School for their own special morning.
The sun shone as warmly as the smiles as we opened our doors for the boys' VIP guests on Grandparents' Morning on Saturday 14th October.
The boys welcomed their grandparents and sat with them in the Theatre while they were entertained by a Musical Showcase. Following refreshments in the Quad with signature home made 'L' biscuits, the boys were then free to show their guests all their favourite places including Dorms, the Dining Hall, the Chapel, Exploration Centre, the Monkey House and Camps.
The morning was a resounding success and we love bringing the wider School family together to give them a little taste of their grandsons' 'Ludgrove Life'.