IVs' Living Rainforest Trip
Links in this section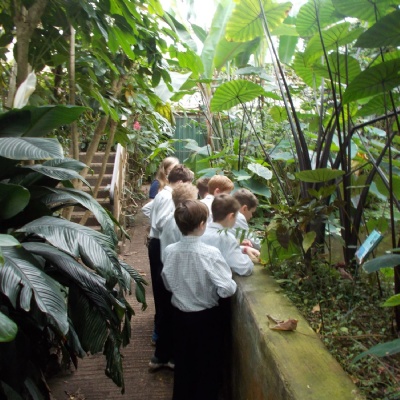 To link in with their Geography lessons the IVs all ventured to the deepest, darkest areas of the rainforest and discovered how all the plants and animals have adapted to living there.
After making our way through the shrub layer, dodging the hissing cockroaches and agoutis, we found ourselves in the under canopy where we took care not to touch the poison dart frogs or annoy any of the snakes. Then in the canopy layer we saw some pygmy monkeys and after some long, careful, searching we discovered the sloth fast asleep in the trees. All around us were birds flying around having a break from resting in the tall trees of the emergent layer and popping down to find some food.
VEP-H
More pictures of the trip are here.