A visit to The Ure Museum of Greek Archaeology
Links in this section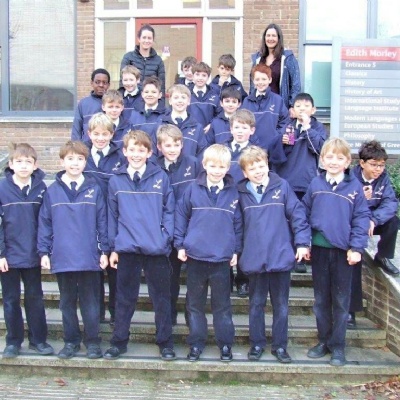 The fourth most important collection of Greek ceramics in Britain
This Greek pottery museum is tucked away in the Department of Classics at the University of Reading.
All the IVs studying pottery this term (with a few extras from the IIs) set off bright and early to learn a bit more about shapes and designs of Greek pots. They were allowed to hold real artefacts and it was explained how archaeologists use Mansell colour charts to help describe the pots as they are being recorded.
There was time for drawing in the museum, and to understand a little more about the lives of the ancient Greeks.
See some photos.