Cross Country Relays 2018
Links in this section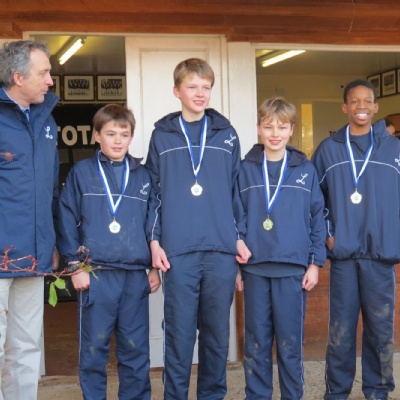 A dozen schools competed in this year's cross country relays event over a 4x 1.75km course in perfect running conditions.
The junior race was dominated by Cheam with their B team eventually overhauling their A team thanks to a fantastic final leg - and they were followed home in 3rd by Caldicott.
Papplewick led the senior race with Cheam in close attendance, whilst Ludgrove worked their way through the field.
Cornell and Holmes made a solid start but there was still a big distance to the leading two. Ansell ran a great leg to halve the deficit and put Ludgrove in second.
However, Orji ran a superb final leg to take the victory; Cheam were second and Elstree third for their first time on the podium. More photos here.
TCB