Old Ludgrovian Sets Football - Saturday 17th October 2020
Links in this section
Saturday 17th October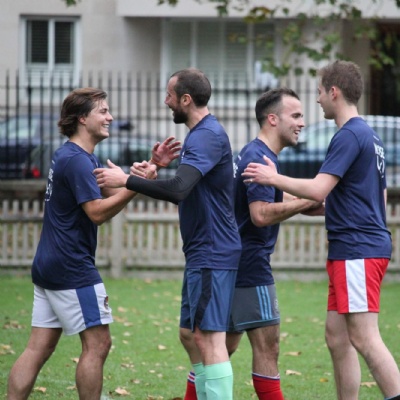 Saturday, 17th October 2020, KO 12.30pm
Max Fraser (OL 1995) and Ed Corry Reid (OL 1995) are organising this for a fourth year in a row. The chosen charities for 2019 were Place2Be and Tusk. The 2020 organisations are to be confirmed.
Note from the organisers
Please disseminate this far and wide to your peers.
Here's hoping you've all been well or are now again well and will still be for SETS Football 2020.
The "C" word has made this year a little muddled and we are now finally able to confirm Burton Court for Saturday 17 October, KICK-OFF 12:30.
We'll skip a Save-the-Date email and go straight to asking simply who's IN or OUT for this year's event.
As ever there will be a fee (ca £30) for your OL match shirt (sponsor to be decided 🧨), and a donation to Place2Be.
Last year we had Harry Meakin's "the MOOSE Drink" bar on the touchline and are hopeful of similar delicious, alcoholic, half-time refreshment this year...
As ever there will be food & drink in a pub very near-by, where everyone is welcome.
Please RSVP with IN or OUT.
Max Fraser (OL 1995) and Ed Corry Reid (OL 1995)
Do keep an eye on this page for further information and timings. If you would like to play please email either Max or Ed and let them know. Alternatively, if you have any questions regarding this event please don't hesitate to get in touch with development@ludgroveschool.co.uk.