Leavers' Trip 2018
Links in this section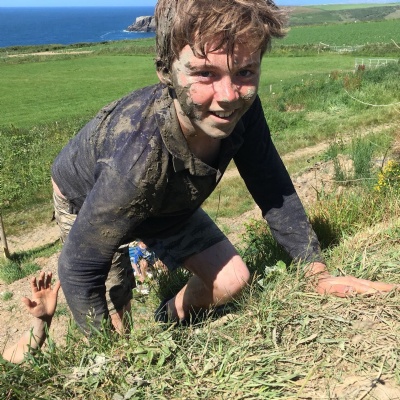 On Friday the top year boys returned from their trip to Wales, weary and a little sunburnt, but full of beans after a terrific trip.
St. David's in Pembrokeshire, Wales, produced an incredible backdrop for an exciting trip filled with sun, surf and mountains. Being the home of coasteering, and with sandy white beaches for surfing, the boys got their fill of the sea. The campsite had its own beach only a couple of minutes' walk from where we were and they made full use of it, swimming at every available opportunity.
There were mud runs to complete, hills to climb and abseiling and outdoor skills to occupy them. Best of all, there were hearty meals, and a kitchen whose happiness was dependent on the amount the boys could eat. Pure symbiosis!
Further pictures of the boys' trip are here.