Fathers' and Sons' Golf Tournament at Ludgrove
Links in this section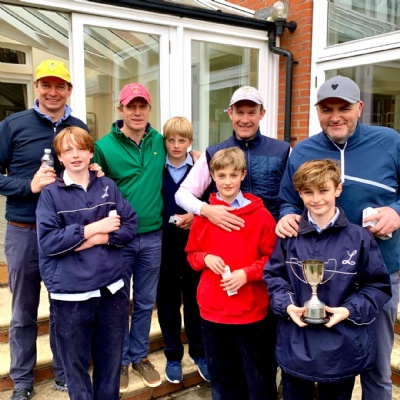 The Ludgrove boys and parents successfully dodged the Sunday showers for the annual Fathers' and Sons' Golf tournament.
Twenty four pairs braved the criss-cross course, avoiding golf balls from all directions and enjoying a terrific afternoon's golf.
With a strong field of junior and senior players, it wasn't surprising that three pairs tied for second place!
Congratulations to Leo who lifted the Cup with his playing partner Mr McConnell, and well done to the runners up Freddie, Freddie and Archie.
For more photos from the day please click the link here: https://photos.app.goo.gl/2MDXEzUAY4o1cAF8A