5-Star rating for Ludgrove's Kitchen Team
Links in this section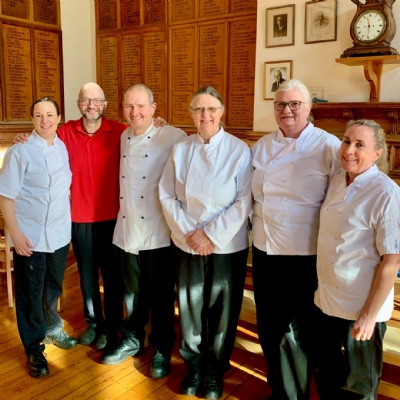 Congratulations to the Kitchen Team for receiving the top accolade from the Food Standards Agency - a coveted 5 Stars on the Food Hygiene Rating.
These unsung heroes work extremely hard behind the kitchen doors to keep the School well-fed and so it is gratifying to put them in the spotlight.
Well done to Gaye, Steve, Steph, Helen, Karen and Marius!